IAm Kyle Kiider
Blogs Kyle Kiider, CPA, MBA Apr 26, 2023
Kyle Kiider realized life is about managing risks and finds joy in exploring new destinations.
I started my career in public accounting performing financial statement audits and reviews. Those first two years were fantastic — I was busy, learning a lot, and felt like I was making progress. But then, I realized that external auditing wasn't going to be my forever home. I wanted to more actively contribute to the success of the businesses I was working with.
And so, my journey through different finance, accounting, and operational roles began. Over the next 13 years, I had the chance to try different responsibilities and experiences, and each provided me with significant professional growth and unique perspectives. But ultimately, I found my calling in internal auditing and risk management. I'm now a director of internal audit at an AI software company.
While I love managing risks from 9-to-5, I also love unwinding by taking small, calculated risks when I am traveling with friends and family.
For example, I spent a week sailing around the islands of Croatia during Yacht Week. The crystal-clear waters, stunning scenery, and endless parties made for an unforgettable experience. I highly recommend it to anyone looking for a fun and unique adventure.
I've also spent a week skiing in the Alps with my friends. We skied by day and went pub-crawling down the mountain by night. The really entertaining part was that because I'm only a decent skier, my friends had to wait for me at the bottom of each slope.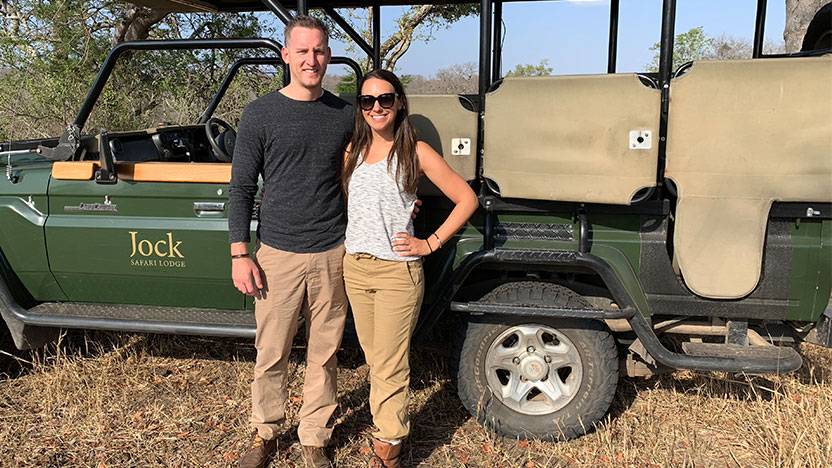 One of my favorite trips was when I spent five days in a safari in South Africa. My wife and I were able to view animals up close and in their natural habitat and enjoy bush walks with the tour guides. It was an incredible experience. After the safari, we explored Cape Town and barely made it up Table Mountain. The view from the top was breathtaking, but the hike was definitely a challenge!
Of course, with the tough timing of COVID paired with having two babies, my travel plans have been put on hold for a while. But that's okay because I'm making up for lost time by celebrating my 5th wedding anniversary in September 2023 by traveling to Oktoberfest in Munich. And hey, who knows where I'll go after that?
I've come to learn that life is all about managing risks, both in my professional and personal life. While I've found fulfillment in my work as an internal auditor, I've found more joy in exploring new destinations and trying new things.
Our experiences and passions outside of the workplace help shape our perspective inside our cubicle (or on the couch). I'm either giving it 100% at work, or I'm giving it 100% with my family and friends. Our time on this beautiful planet is too short. Let's have some fun out there.
Learn more with our other resources